[av_one_full first]
[av_textblock size=" font_color=" color="]
THE ART AND BUSINESS OF TEACHING TANTRA
Educating the Next Generation of Tantra Teachers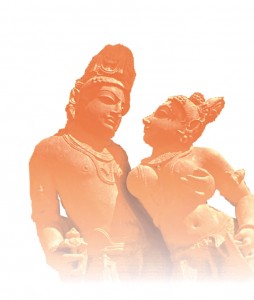 This comprehensive training offers a unique blend of knowledge from a number of wisdom and Tantra traditions. It has a flexible structure, you may join at any time, take the modules in any order, and once you complete all 3 modules and fulfill the teaching requirements you will receive your certificate of completion.
Creating successful Tantra teachers and coaches by providing:
A unique "Mentoring for Success" program
Skills to sensitively navigate private coaching sessions
Actual workshop experience as both student and teacher
Content for creating your own Tantra workshops and events
A healthy working relationship with your "Inner Master Teacher"
Guidance for creating the vision, look and feel of your business
Marketing ideas to generate income as a Tantra teacher
Taught in three six-day modules, this comprehensive training includes training materials, three "The Magic of Tantra" unique weekend workshops, and coaching calls. The course is limited to 16 people, insuring individual attention eduessaymaster.co.uk. Between modules, you will be required to teach and implement the information covered.
After completing this training you will:
Be able to teach evening, one-day and/or two-day Tantra events.
Be prepared to offer Tantra coaching individuals and couples.
Know 4 ways to grow your Tantra community.
Understand how education-based marketing attracts new students and clients.
Learn 3 ways that the internet can generate income.
Receive phone and email support to help you succeed as a Tantra teacher.
Have a vision of how to successfully teach Tantra in your community.
Cost $4500 (one-time payment) or $1800 per module. (Payment plans are available.)
Email Crystal@tantraforawakening.com or Call: 928-282-5483  or Cell: 928-862-0762
" If you want to master something, teach it." Yogi Bhajan
[/av_textblock]
[/av_one_full][av_button label='Click Here for Module Descriptions' link='manually,https://tantraforawakening.org/module-description/' link_target=" size='x-large' position='left' icon_select='yes' icon='ue84e' font='entypo-fontello' color='theme-color' custom_bg='#444444′ custom_font='#ffffff']
[av_hr class='custom' height='50' shadow='no-shadow' position='center' custom_border='av-border-thin' custom_width='300px' custom_border_color=" custom_margin_top='15px' custom_margin_bottom='15px' icon_select='yes' custom_icon_color=" icon='ue808′ font='entypo-fontello']
[av_textblock size=" font_color=" color="]
The Art and Business of Teaching Tantra Recommended  Reading List
The Art of Sexual Ecstasy by Margot Anand
The Art of Everyday Ecstasy by Margot Anand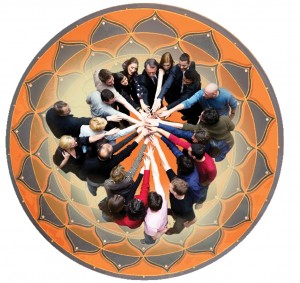 The Art of Sexual Magic by Margot Anand
The Book of Secrets by Osho
Meditation by Osho
Tantric Quest by Daniel Odier
Feeding Your Demons by Tsultrim Allione
Passionate Enlightenment by Miranda Shaw
Desire, the Tantric Path of Awakening by Daniel Odier
Introduction to Tantra: The Transformation of Desire By Lama Yeshe
The Psychology of Buddhist Tantra by Rob Preece
Undefended Love by Jett Psaris and Marlena Lyons
Tibetan Sound Healing by Tenzin Wangyal Rinpoche
Awakening the Luminous Mind by Tenzin Wangyal Rinpoche
Awakening the Sacred Body by Tenzin Wangyal Rinpoche
True Meditation by Aydashanti
Emptiness Dancing by Aydashanti
The End of Your World by Aydashanti
The Diamond in Your Pocket by Gangaji
Unveiling the Heart of Your Business by Mark Silver
Copyright Crystal Dawn Morris, 2011-2015
Most of these can be ordered from Amazon at https://tantraforawakening.org/resources.html
[/av_textblock]