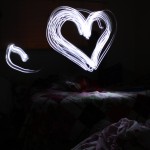 Your task is not to seek for love, but merely to seek and find all the barriers within yourself that you have built against it. ~ Rumi
My friend Zannie sent me this comment and below is my response. Crystal, great quote from a master of love. How does this relate to your personal experiences with seeking love/removing barriers to the same? I'd love to know…! xo, Zannie
Zannie,
My experience is that everyday is an opportunity to see where I close. When I am aware, I allow myself to open in that moment, to love. The past nine years have been a lesson in letting go of what I think love is supposed to look and feel like. I have come closer and closer to recognizing I am love in form and so is everything and everyone around me. This is easiest with my grandchildren, family and friends. It is more challenging with people who are creating pain and suffering for others, especially, people in power who choose war over peace and pollution over sustainability.
What is your experience?
www.TantraGal.Blogspot.com
www.TantraForAwakening.com
(C) Copyright 2010, Crystal Dawn Morris, all rights reserved.