AWAKENING IS RECOGNIZING THE TRUTH IN EVERY MOMENT!
AWAKENING IS RECOGNIZING THE TRUTH IN EVERY MOMENT!

"Every experience is an opportunity for the True Self to be revealed and discover the joy of making love with life."
Tantra for Awakening began in 2007 and continues to evolve as a resource for people who are ready to expand their consciousness and experience more love and freedom in their daily lives. Tantra for Awakening weaves together multiple streams of wisdom into what I call, "Nondual Shamanic Tantra." This term describes the revival of ancient teachings from Kashmiri Shaivism and Tibetan Tantra which utilize shamanic practices within a nondual view for a contemporary audience.
At the heart of Tantra is the desire to awaken and realize the true self. Once this occurs, Tantric practice is essential for becoming doubtless in our understanding of the fundamental nature of reality. Once doubt disappears, you discover the joy of making love with life in every moment. Tantra for Awakening offers support, validation, and reliable resources to those who are called to explore the path of Tantra.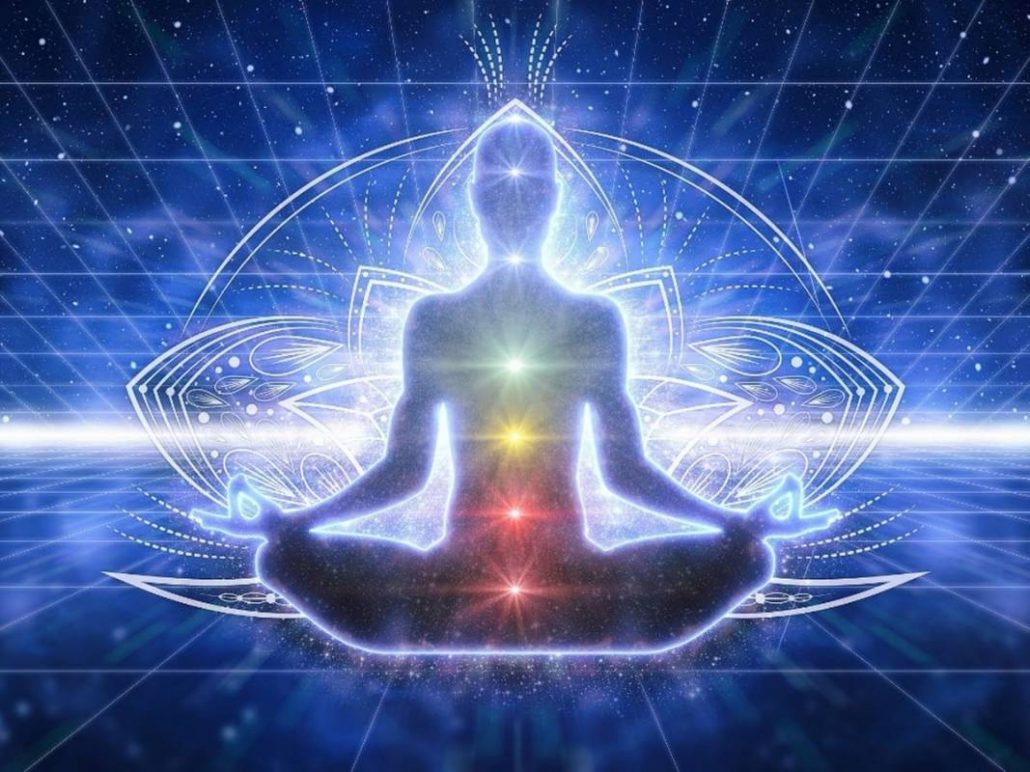 Tantra is an ancient spiritual path that first emerged in the Indus Valley over 3500 years ago, it is not a religion. 
Tantra teachings are found woven into the fabric of many spiritual traditions. 
Tantra seeks liberation from the challenges created by the ego's obsession with its desires, attachments, and aversions. 
Tantrikas, (those who practice Tantra) recognize every moment is an opportunity to accept what is arising without judgment, including thoughts, emotions, and challenges. 
Tantrik practice requires us to slow down and notice that all experiences arise in awareness, are sustained by awareness, and eventually merge back into the aware ground of being from which they emerged.
Committed practice dissolves habitual patterns and opens us up to more joy and compassion. Rather than trying to control and dominate situations, we align with the flow of life-force-energy and allow conditions to emerge easefully. Our view begins to change, we recognize that reality is not what we thought it was. 
Duality is not the whole picture; it is a limited perspective which the science of quantum physics is calling into question. Eventually, we come to realize that there is only one source which is the creator-sustainer-dissolver of all that is. 
The flow of life emerges through us as the expansion and contraction of love and freedom which rises from the core of our essence-nature, pure timeless awareness and continuously flows.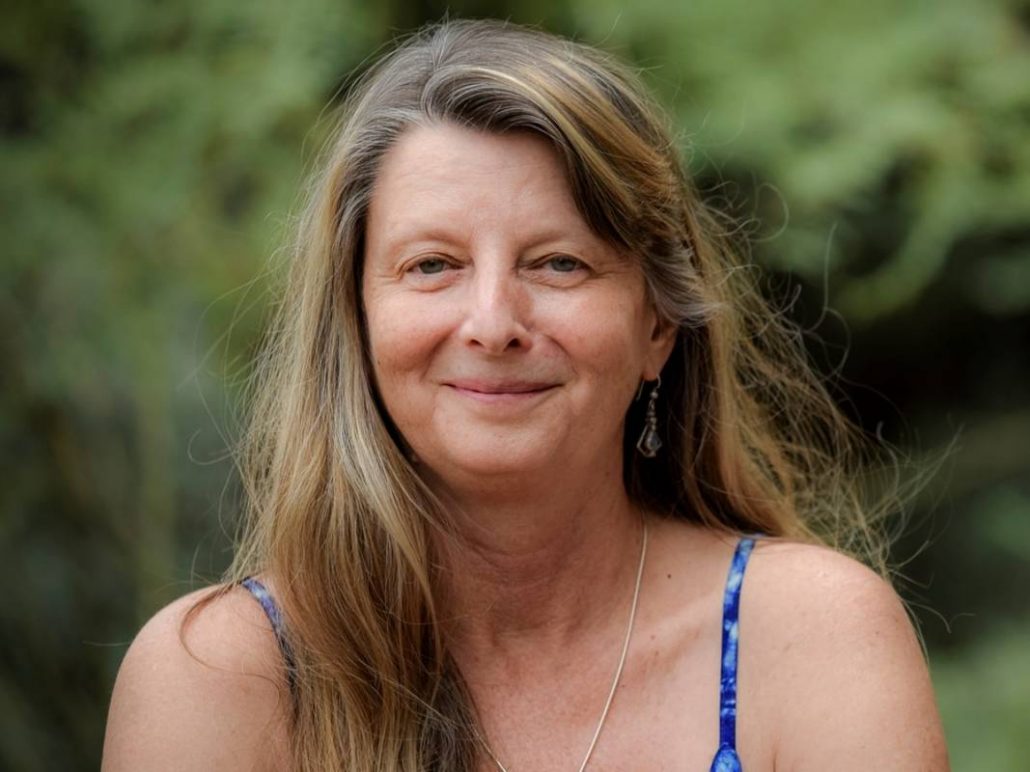 Crystal Dawn Morris is a Nondual Shamanic Tantra Teacher. Even as a girl, Crystal felt deeply connected to the unseen world around her.
At the age of twelve, she was introduced to Zen and over her lifetime she has explored a variety meditation practices.
At the age of sixteen, Crystal Dawn experienced a week of bliss, realizing she was one-with-everything.
The clarity of that experience has been the guiding light which has supported Crystal on her spiritual quest.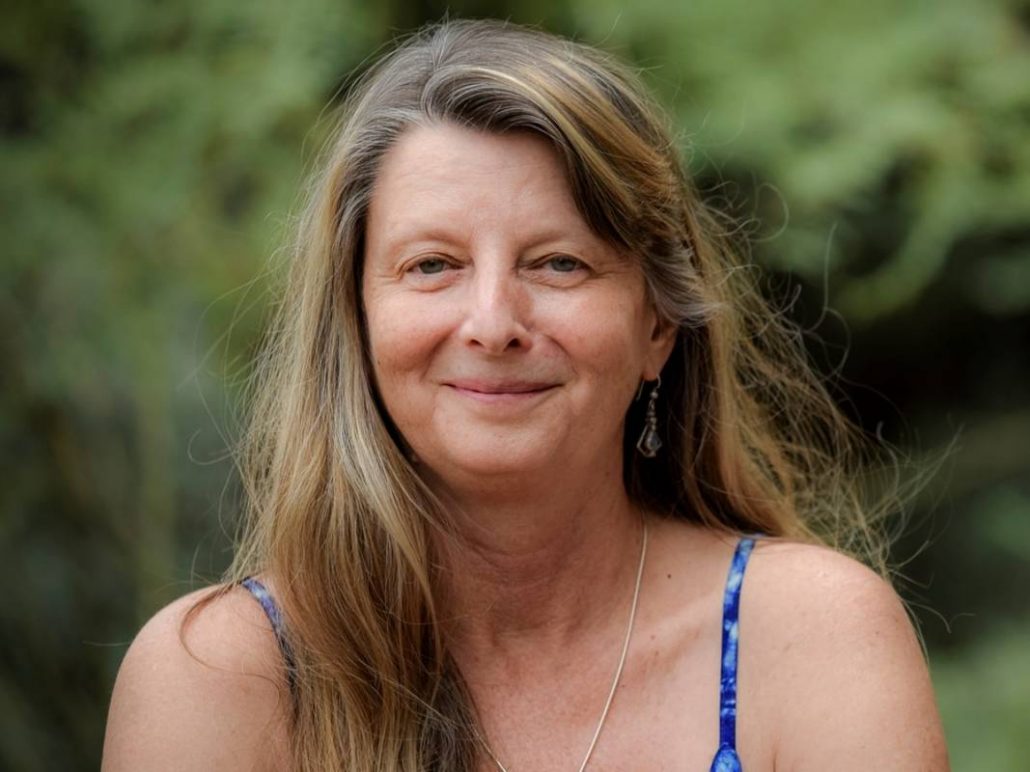 After the birth of her sons, Crystal became passionate about helping women experience conscious childbirth and she became a Certified Nurse-Midwife in 1988. Through her personal healing process Crystal has study shamanism with the Foundation for Shamanic Studies, Venus Rising Institute, and a variety of native medicine people. She began offering shamanic counseling in 1995 and is a Certified Shamanic Breathwork Facilitator, and Shamanic Minister.
Crystal experienced a spontaneous kundalini awakening in 1988 which led her to the study and practice of Tantra. Including Tibetan Tantra, Kashmiri Shaivism, Taoist practices, and neo-Tantra. She is a lead faculty member of the International School of Temple Arts (ISTA). She facilitates the Level One-Spiritual Sexual Shamanic Experience multiple times a year. Crystal is a Love & Freedom Coach offering in-person and on-line sessions for both individuals and couples. She also offers Tantra Couples Retreats in Sedona.
Crystal Dawn is the mother of two sons and has five grandkids who call her "Mimi." She resides in the red rocks of Sedona, Arizona where she meditates, takes long walks, dances and enjoys making love with life in every moment.
TantraVersity is my online school offering experiential videos on Tantra, spiritual awakening, and conscious relating & intimacy. The courses may also include audio and written information to support your journey. TantraVersity is a convenient way to explore Tantra at a time and pace that accommodates your lifestyle.
The following courses are currently being offered: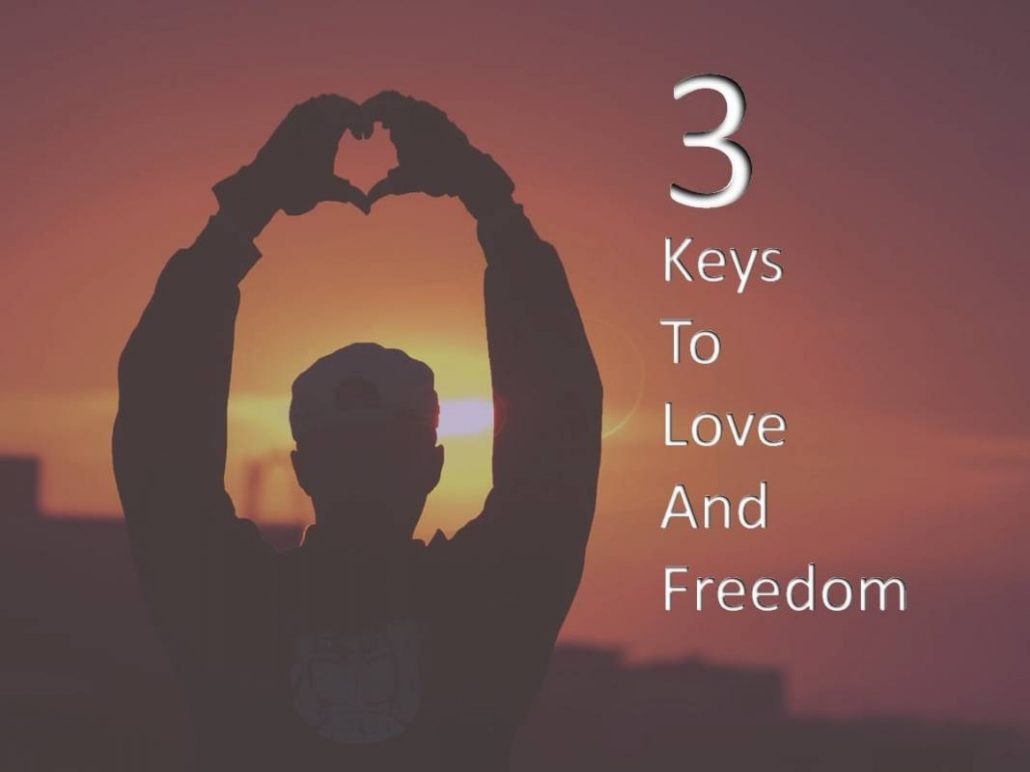 A Short Introduction into the Three Fundamental Keys to unlocking a Life of Love and Freedom through the Ancient Practices of Tantra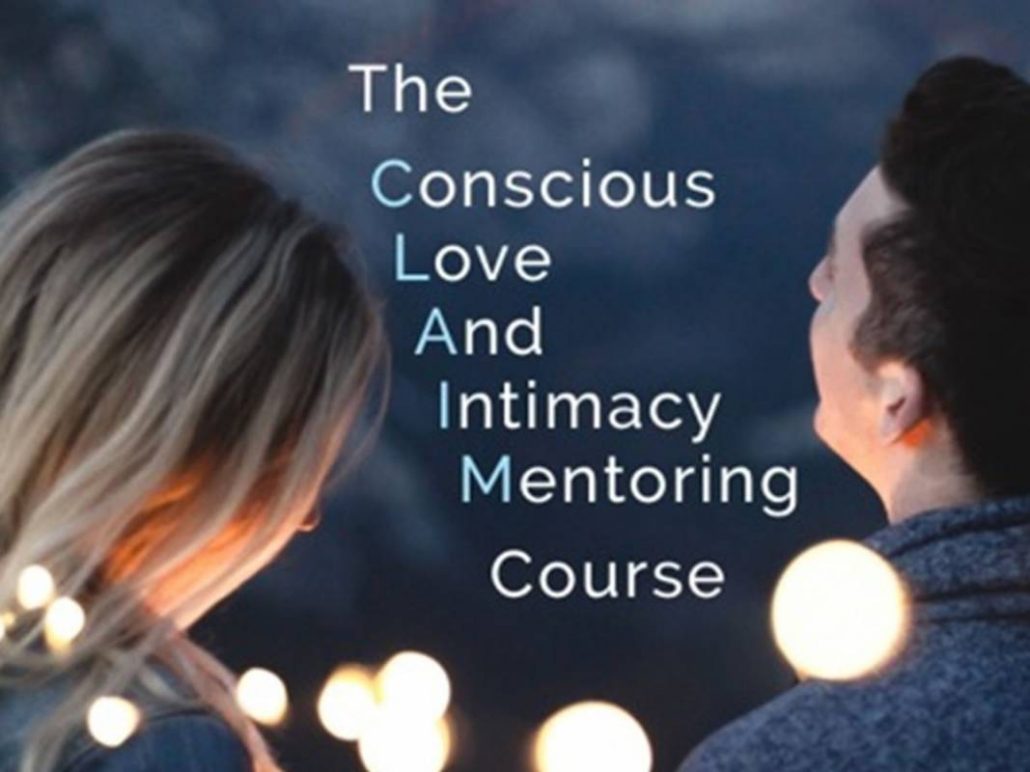 An Exploration into Ways Tantra can Support Healthy Communication, Connection, and Intimacy with Yourself and with Others
Two more courses are in development for release later this year.
Get FREE access to the Mini Course by subscribing to my Newsletter
Explore Crystal's powerful meditations and her tantra playbook.  Other offerings include in-person and online coaching for couples and individuals. As well as custom tantra retreats with Crystal Dawn in Sedona. If you are interested in group retreats join Crystal at a week-long ISTA (International School of Temple Arts) event or at her 5-day Awakening the Inner Shaman Retreat which is for people interested in diving deeper into shamanism. Crystal also offers Shamanic Breathwork sessions in-person and online.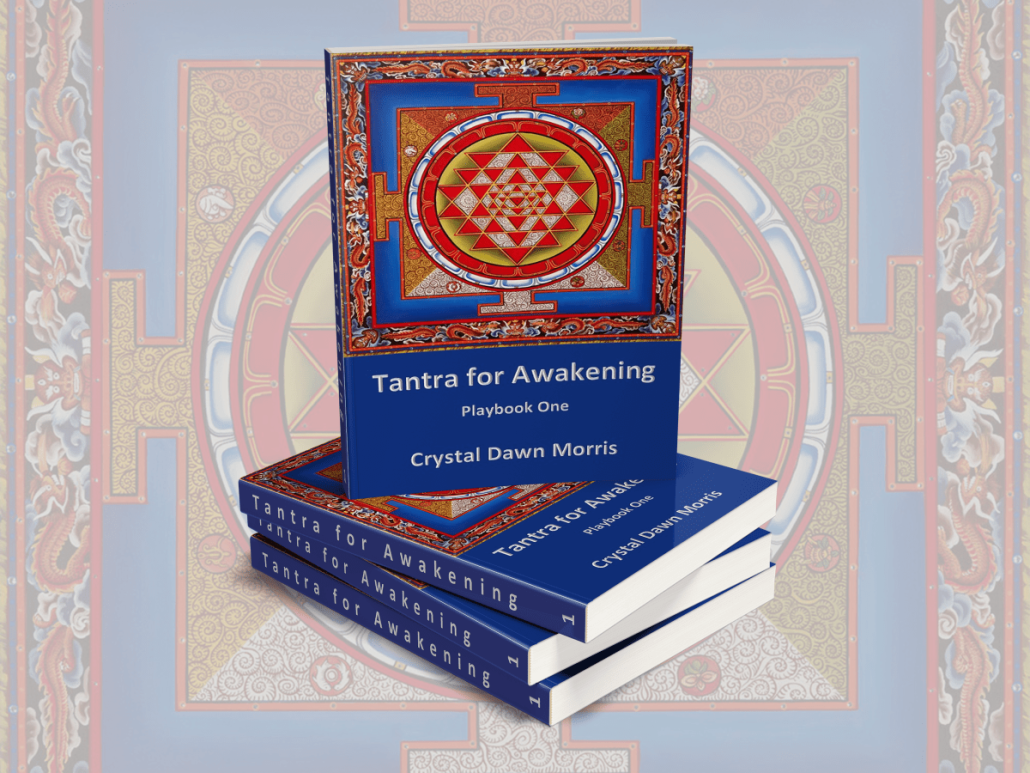 PLAYBOOK 1

A playbook of practices designed to help you be more present, open, and available as you move through life.
If you want to learn more about Tantra for Awakening you are invited to explore my blog, The Crystal View, watch my Tantra Tuesday videos, or attend one of my events.
Tantra is an embodied path that requires practice, it is important to do more than read or understand it in theory. You need to bring the teachings into your daily life as embodied practice.
Nondual Shamanic Tantra recognizes that spirit, energy, and matter are all expressions of Unity Consciousness.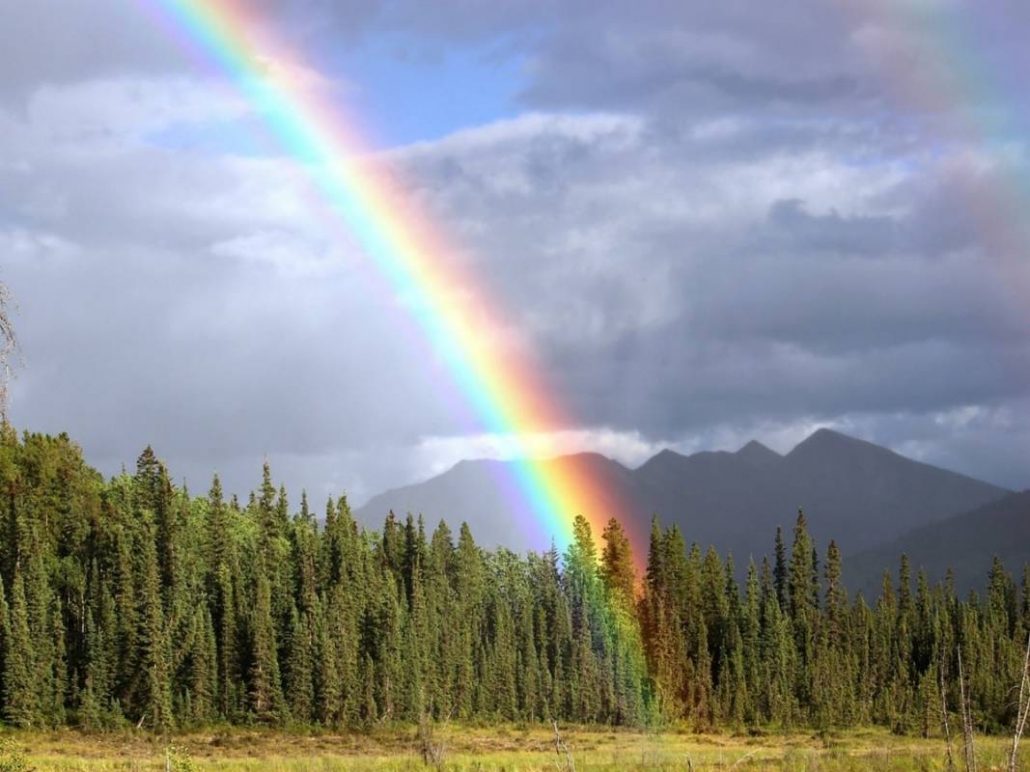 Learn about the practices, challenges and celebrations that arise on the path of awakening.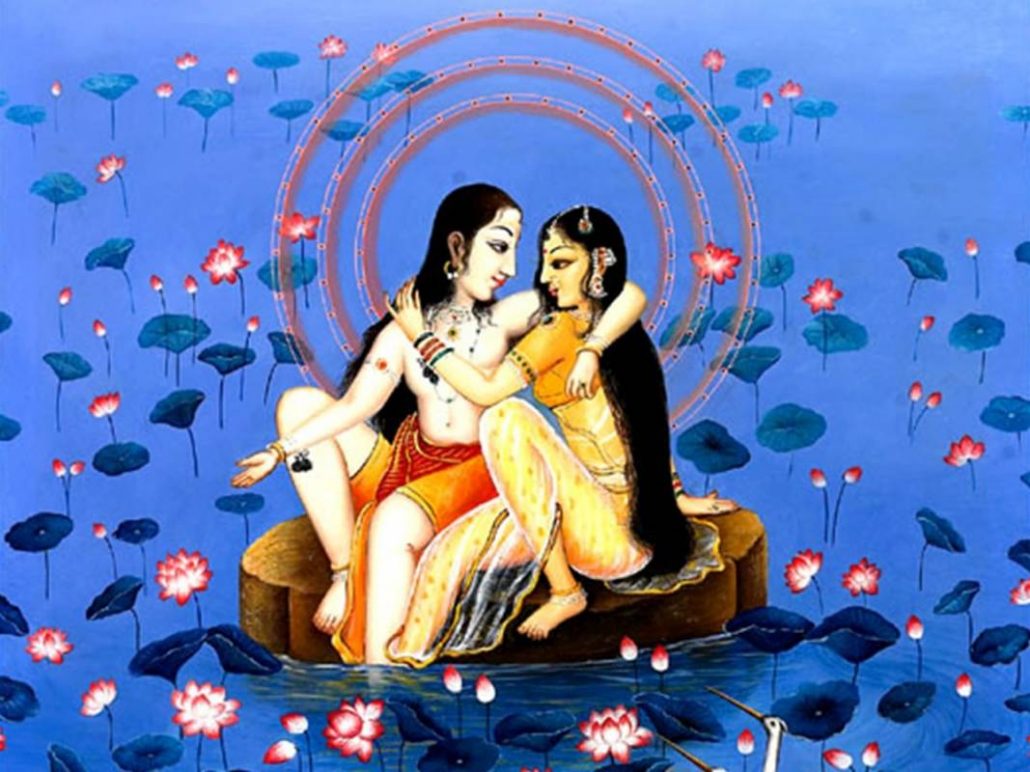 Expand your Tantra Experience. Here is a list of resources that will support you on your journey of discovery.
Working with Crystal Dawn during our one-on-one coaching sessions has helped me to find greater love, ease, acceptance and freedom in my life.
Crystal Dawn's CLAIM Course at Tantraversity.com is a great online resource in both quality and content. …I use the information I learned frequently with my clients.
Crystal Dawn was the lead facilitator at my first ISTA. Her calm, strong, shamanic energy immediately put me at ease and helped me feel safe. I knew she could hold the space for me as I dropped my vigilance and went into my process. She has integrity and a sense of humor.
Attending the Awakening the Inner Shaman retreat with Crystal Dawn was absolutely life changing for me. Learning to listen to my inner guidance system and be in tune with God, for myself, shifted the way I experience the world. I cannot recommend Crystal Dawn's work enough. She really is amazing!
Get the 3 Keys to Love and Freedom
Be the first to know about upcoming events, new Crystal View posts, Tantra Tuesday videos and other resources by subscribing to my newsletter.
All new subscribers will be gifted with FREE lifetime access to the "3 Keys to Love and Freedom" mini course.