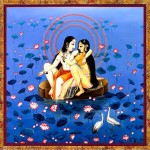 I am really enjoying facilitating Tantra retreats for couples.
People's lives are so busy these days it is easy to feel disconnected from your Beloved. It is important to make time to reconnect with your love and desire for one another. A retreat gives you the time and tools to reignite your passion and reconnect your hearts, allowing you to once again relax into loving connection with one another.
A retreat can be booked for one to fourteen days. Each retreat experience is customized for your unique needs and desires. Retreats are held in a beautiful spa-like setting in Sedona, AZ.
There are a variety of sessions and activities offered.

Tantra Coaching teaches communication skills, sacred touch, opening the ecstatic body, breath work, intimacy practices, rituals and sacred sexual wisdom.
Whole Body Healing honors the body as a Sacred Temple and includes Reiki, Energy Medicine, Sensuous Touch, and Light-Body Activation. I also offer a Sensory Awakening Rituals.
Rituals take you through a deep process of connection that allows you to enter into deep meditative states and merge with the Divine.
Land Journeys include hikes to vortex and connecting with the power of the red rocks.
Shamanic Healing and Journeys learn the power of ancient healing practices and techniques for accessing spiritual guidance.
If you are interested in learning more please contact me at 928-282-5483. Learn more at www.TantraForAwakening.com